Scroll down to find information about Suppliers and Manufacturers of Pump Protection Products
♦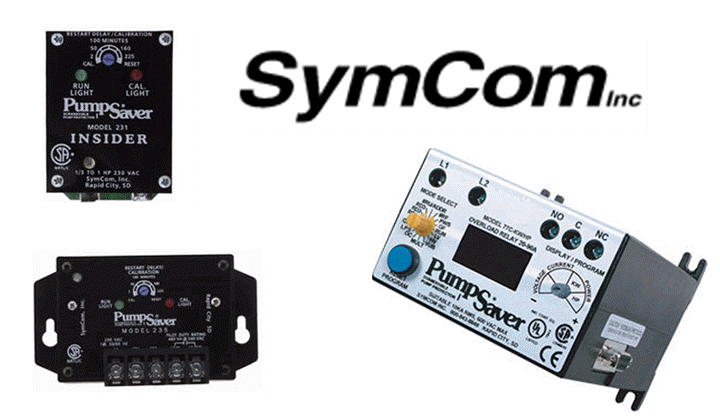 SymCom, Inc.
2880 North Plaza Drive
Rapid City, SD 57702
Fax: 605.348.5685
Phone: 605.348.5580
Toll-Free: 800.843.8848
Website: www.SymComInc.com
Email: JimC@SymComInc.com
Our PumpSaver® products monitor the power supply and protect electric motors before damage occurs to your pump and motor. SymCom products protect against damage from overvoltage, undervoltage, voltage unbalance, single-phasing, phase reversal, overcurrent, undercurrent, current unbalance and ground fault. Our PumpSaver® line of products are used to protect pumps from dry-well, dead-head, locked rotor and overload as well as power supply problems. Using State-Of-The-Art Electronics, we have a wide variety of products available to protect, monitor and control your well's pump and motor. See our website for complete details.

♦
---